Woo! Two posts in one month! I think I may actually be going somewhere with this whole consistency thing.
Okay, story time. It is a well-known fact that I enjoy video games and will occasionally, i.e. often, play them. It has also become sort of a whole
thing
that I really, like,
really
like The Witcher. And the thing is, The Witcher is kind of the perfect thing for someone like me to become obsessed with, seeing as there are three (really long) games and a 5+ book series that's actually pretty fun to read.
My favorite thing about The Witcher, besides the darkness of its fantasy, is its characters. Pictured here are Geralt, the main character, and Ciri, a young woman who's, well, pretty spectacular, and about whom I won't say much for fear of spoilers. The whole point of this story is that Ciri, who is easily my favorite character, followed closely by Yennefer (not pictured) is from a fictional country called Cintra, of which she is princess. Hold that thought.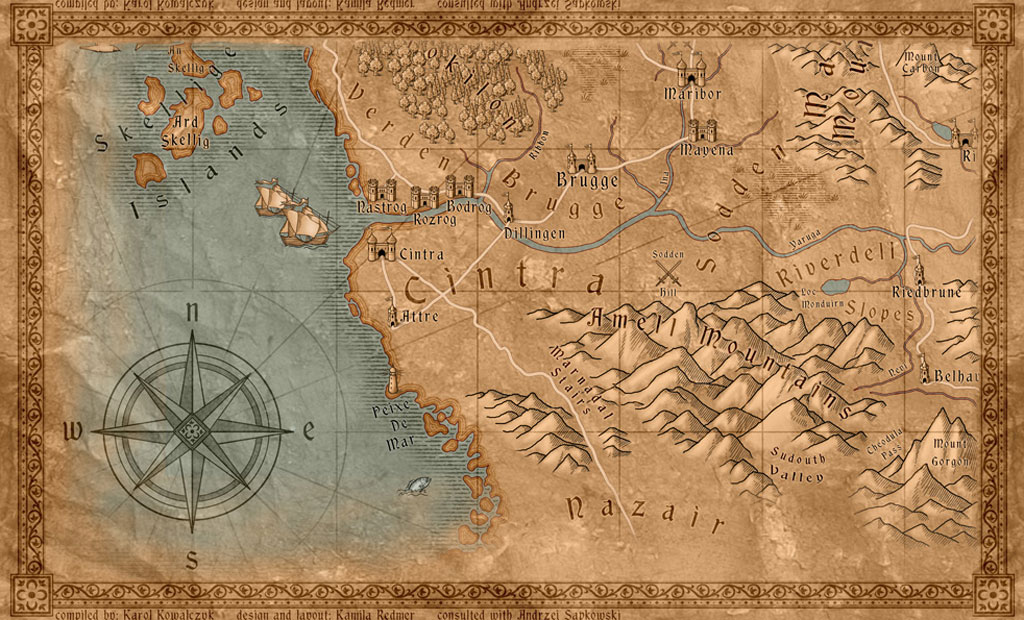 Back in November, my parents proposed that we go to Lisbon for the Winter Break, and so I headed to Pinterest to look up stuff to go see, and I found this picture:
And I thought,
Woah, that's in Lisbon?
and then looked down at the caption. It read, "Quinta da Regaleira, Sintra."
Sintra.
Cintra.
Further research revealed that Sintra was a town 40 minutes northwest of Lisbon.
Yes. It is exactly as it seems. I made my family drive an hour away from Lisbon to see a city based on the fact that its name
kinda
coincides with a fictional kingdom in The Witcher.
But, you know, it's not like it wasn't worth it.
Sintra is a UNESCO World Heritage site first settled during the paleolithic, and Ptolemy once called it the "mountains of the moon." During medieval times it was known as
Suntria
, which means "bright star" or "sun," and during the Moorish occupation, as
Xintara
.
Renaissance poet Luisa Sigea wrote in her
Syntrae Aloisiae Sygeae
that Sintra was a "pleasant valley, between cliffs that rise into the heavens...curved in graceful hills among which one can feel the murmur of the waters...[where] everything, in fact, will enchant and perfume the environment with its fragrance and fruit."
It is home to a number of monuments, including the National Palace of Sintra, the Castelo dos Mouros, the Quinta da Regaleira, and the Palacio Monserrate. And also, forever, to a little piece of my heart.
And as if I could have been smiling any more widely, I found this little sign, which made my day.
Who knows? Maybe Ciri was real after all.