On our last day at the city, Kimber and I visited the
Thyssen-Bornemisza
. And look at what we found in the lobby.
Those are restoration technicians working on a
Tintoretto
. Be still, my heart.
Paradise, Tintoretto
This little website
has a whole bunch of information on the process of the restoration work done on the painting, if you're interested.
We also got to see this fantastic exhibition on the work of
Edward Hopper
.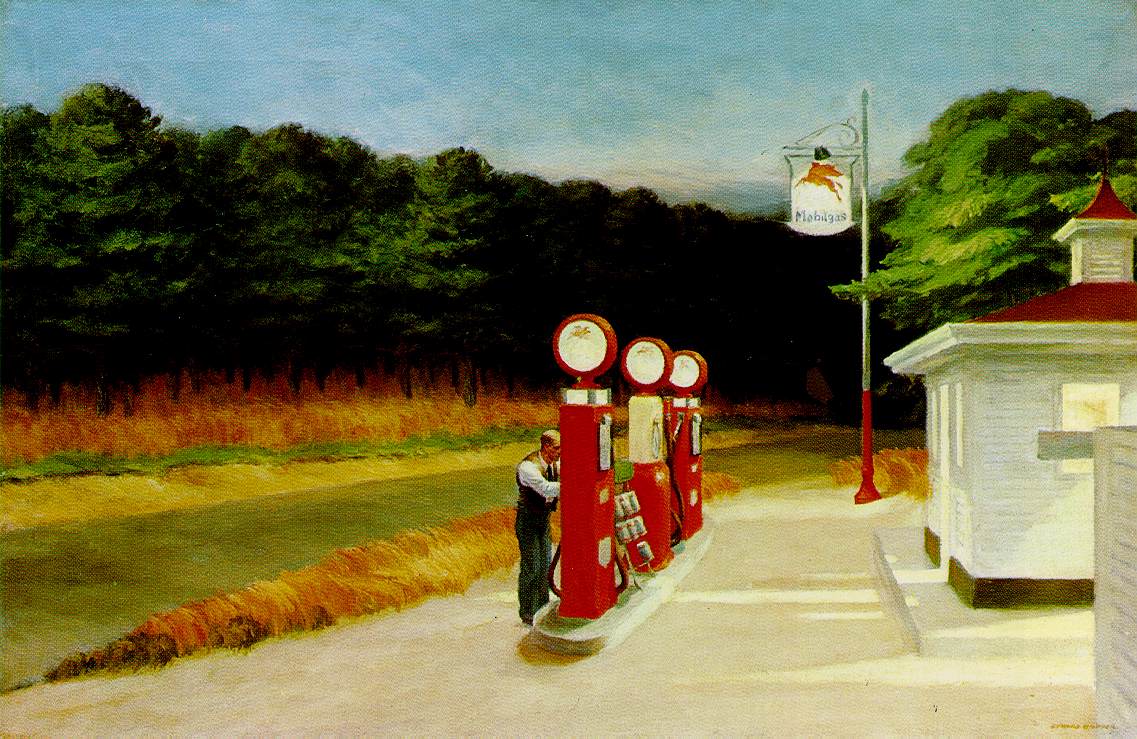 Gas, Edward Hopper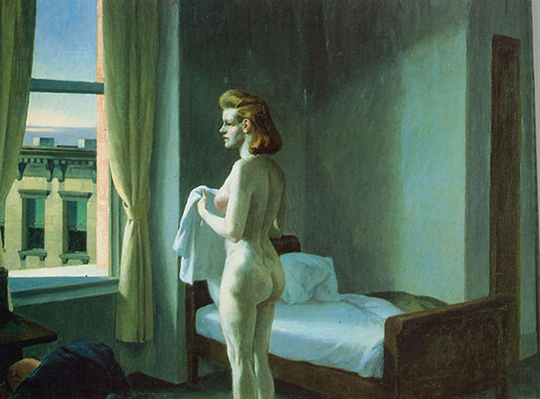 Morning in a City, Edward Hopper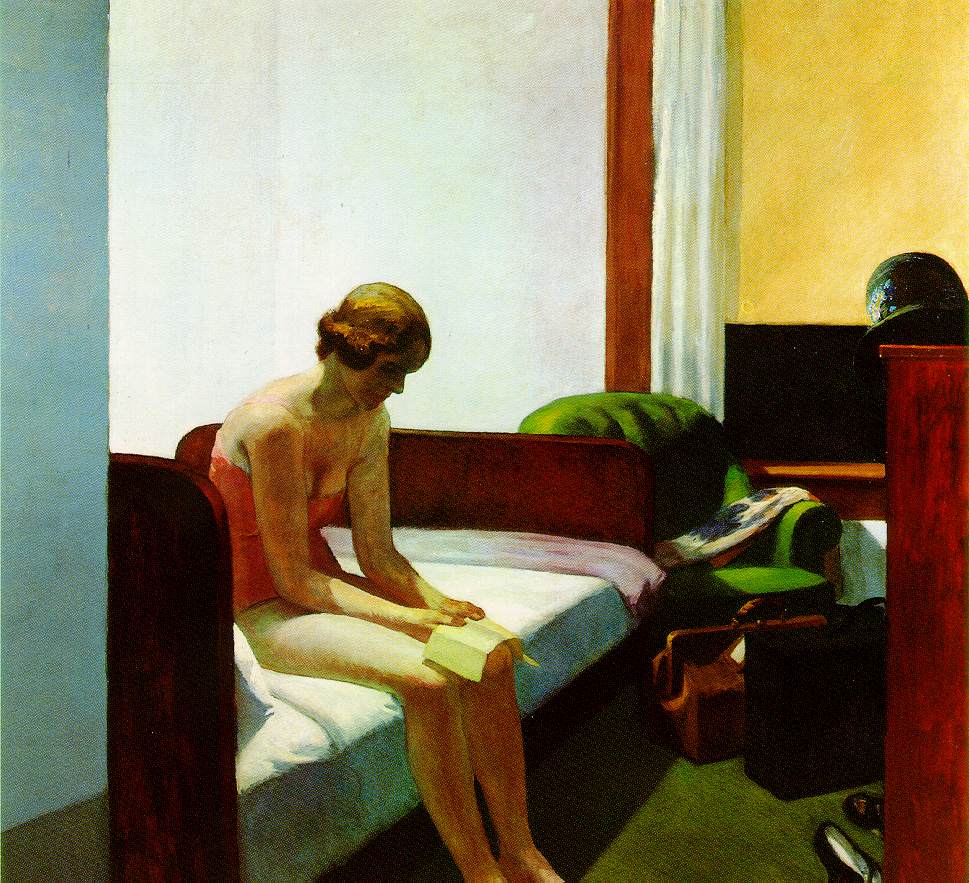 Hotel Room, Edward Hopper
American filmmaker Ed Lachmann created a 3D reconstruction of
Morning Sun
for the exhibition, which was pretty amazing.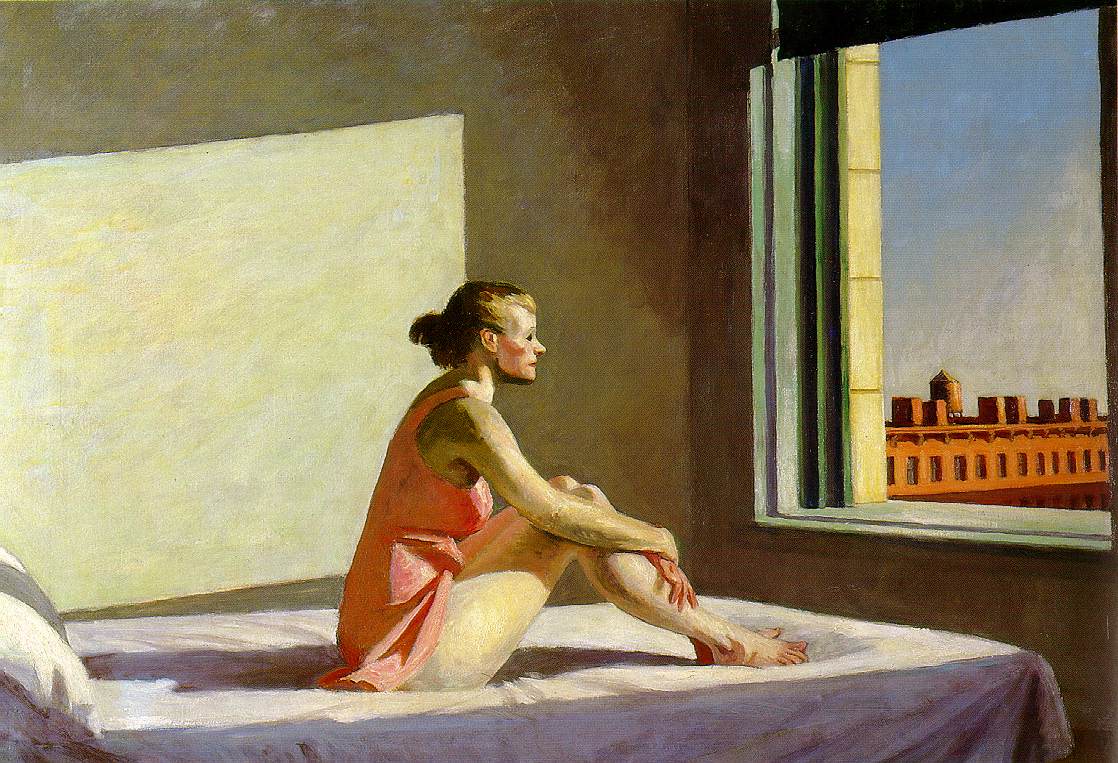 The original.
The recreation.
via
The exhibition is now closed, so sorry if you missed it! You can still go
here
, however, to get an idea of what it was like. Now, of
course
the Thyssen doesn't allow photography. But their online image collection is quite extensive. Thank you, Thyssen.
Swaying Dancer (Dancer in Green), Edgar Degas
St. Catherine of Alexandria, Caravaggio
Portrait of Giovanna Tornabuoni, Domenico Ghirlandaio
La Piazza di San Marco in Venice, Canaletto
Dream caused by the Flight of a Bee around a Pomegranate a Second before Waking up,
Salvador Dalí
Cosimo de Medici in Armor, Bronzino
The Voices, Gustave Moureau
And then my darling Kimber left me. But she left me for what I'm sure was one of the most amazing experiences of her life - six weeks in Paris! - and so it was a bittersweet goodbye. Thank you for coming to see me, darling, I look forward to it happening many more times :)